Attractions in Hvar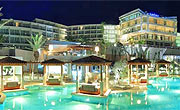 1. Hotel Amfora Hvar - Tucked into a tranquil bay, surrounded by a lush pine grove, and only a short ten-minute walk from the historic city of Hvar, hotel Amfora is the most exciting new resort on the Adriatic. With its state-of-the-art conference facility, diverse amenities and a beautiful private beach, hotel Amfora is ideal for family vacations, team building and large conferences.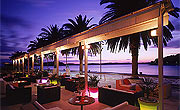 2. Hotel Riva Hvar - Hovering on the waterfront promenade in the heart of the medieval Hvar Town, Riva – Hvar Yacht Harbor Hotel, Croatia´s first and only member of Small Luxury Hotels of the World, offers you the finest in Adriatic ambiance. Completely reconstructed in 2006 incorporating a beautiful 100-year-old building, Riva brings together the best of both worlds: old world charm and state of the art luxury.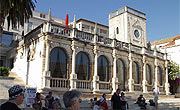 3. Hotel Palace Hvar -As the oldest hotel in Hvar, The Palace—Hvar is a grand dame framed by gothic and renaissance architecture. History lovers will particularly enjoy its central location, which provides romantic views of the ancient piazza and neighboring buildings such as St. Stephen's Cathedral, as well as glorious sunsets over the bay.