Attractions in Korcula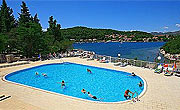 1. Hotel Bon Repos Korcula - Hotel Bon Repos on island korčula is situated three kilometers away from the town, in a quiet inlet symbolically named – The Bay of Shells on Korcula island.Hotel Bon Repos consists of four pavilions whose names symbolize the four typical Mediterranean trees: Jasmin, Cedar, Begonija and Čempres; it consists of 278 rooms or 556 beds.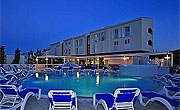 2. Hotel Marko Polo Korcula - Hotel Marko Polo in Korčula has recently been renovated. Hotel consists of the reception hall, air conditioned restaurant, café bar, an aperitiv bar, a souvenir shop and TV salon.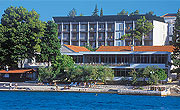 3. Hotel Park Korcula - Hotel Park is situated on island Korcula. The hotel is on the sea shore, only five minutes walking distance from the town centre. The hotel Park consists of two pavilions connected by a central building, with two more pavilions nearby.