Attractions in Lošinj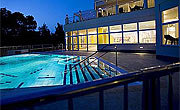 1. Hotel Aurora Lošinj - The Hotel Aurora on Mali Lošinj is located in the beautiful Sunny Bay, surrounded by the blue sea and green centuries-old pine-wood. Hotel Aurora is only 50 m far from the sea, next to the sports facilities, and a 20-minute stroll from the centre of Mali Lošinj. The hotel is open most of the year.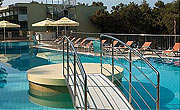 2. Hotel Vespera Lošinj - Hotel Vespera is situated in Suncana Uvala (Sunny Bay) amidst the unique harmony of the green forest, 50 meters from the seafront and 1.5 kilometers from the center of the town. Hotel Vespera is open from spring through autumn. Perfect for family holiday.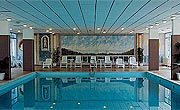 3. Hotel Bellevue Lošinj - Hotel Bellevue is situated amidst the beautiful forest park and bay of Cikat on island Losinj, only 50 m from the sea and 1.5 km from the town center, the hotel remains open throughout most of the year.