Attractions in Pag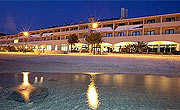 1. Hotel Pagus Pag - In the city of Pag, on the island of the same name, is hotel Pagus. Hotel Pagus with its comfortable, air-conditioned rooms and its own beach, is ideal for pleasant family summer vacations. Restaurants here offer a rich assortment of gastronomic specialties, including famous cheese and lamb from the island, and its beautiful hand made lace.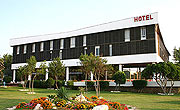 2. Hotel Liburnija Novalja -The hotel Liburnija on Pag has a lovely seaside setting on the pebble beach, amidst lush Mediterranean vegetation. Hotel Liburnija is situated in Novalja on island Pag. All the rooms in the hotel Liburnija have TV-set, telephone and fridge and shaver and shower/toilet. In its ground floor the hotel has facilities such as aperitif bar, souvenir shop and a big terrace surrounded by park lands.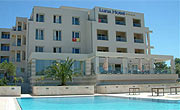 3. Hotel Luna Lun - Hotel Luna Pag was build in 2006/2007 and surrounded with Mediterranean vegetation only 20 m from the sea. Beach of the hotel is pebbled just 250 m from the hotel, and a rock beach is just 20 m away. Hotel Luna has 93 rooms (39 double rooms, 44 double rooms with help bed, 1 double room with 2 help beds, 4 family rooms, 3 apartments, 1 junior suite, 1 room for handicapped).