* SUPER SPECIAL OFFER * HOTEL DELFIN * POREC *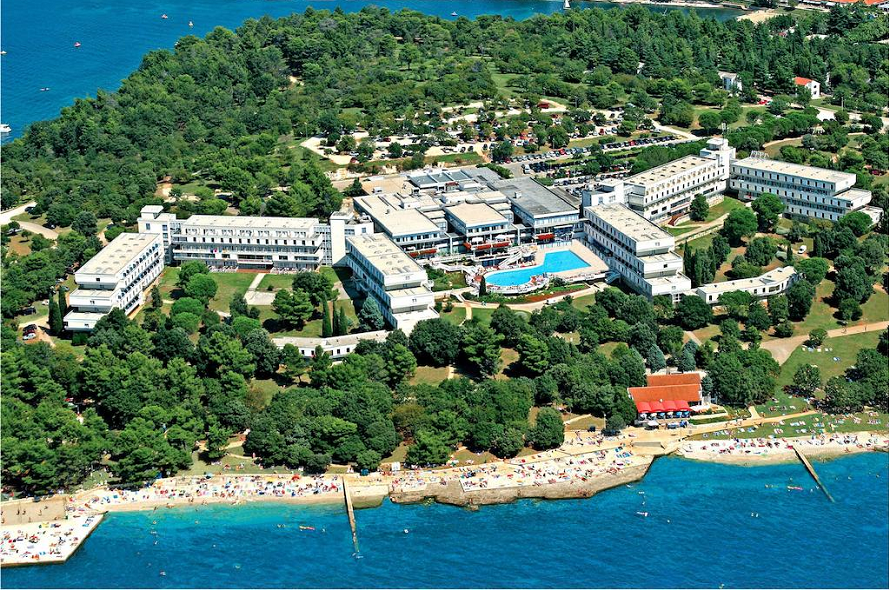 Have a wonderful holiday in Istria and pleasant staying in hotel Delfin in Porec!
---
Uniline takes you to the most popular hotel in Istria! Rooms are available in July, August and September!


*Arrivals and departures are possible only from Saturday to Saturday
*Best price guranatee
---
HOTEL DELFIN
Located on a sunny peninsula, branching into several wings and hidden in the lush green landscape, hotel Delfin in Porec gives the impression of being small. On the contrary! Hotel Delfin is, in fact, a true miniature hotel-town.
The beach and the sports center are in front of the hotel Delfin. One can choose pine trees' shade or sunbathing on meadows or on the rocky intimate bays. The beach of Hotel Delfin got an International Blue Flag reward - an International reward for beaches which meet high standards in safety and sea-water quality. It's pleasant to sit in the small grill-restaurant or to take long walks, to play mini-golf, to ride the bicycle or to go by boat, to row or to fly by parachute.
---
CITY OF POREC
Poreč has a rich tourist tradition and it offers a wide variety of activities, like beach volley, tennis courts, mini golf, table tennis, volleyball, water-skiing, bungee jumping and numerous others. Porec offers accommodation capacities such as hotels, apartments, private houses, residence, vacation villages camping, bungalow, and others.
The biggest accommodation units are located around two beautiful world known lagoons, Plava Laguna (Blue Lagoon) and Zelena Laguna (Green Lagoon).
---
For all requests and information feel free to contact us on info@uniline.hr or call us on number +385 52 390 039
---