Litoralul croat, in afara de o mare limpede oferă şi diferite plaje. Adriatica care are numeroase insule, golfuri şi recife, ascunde in general, plaje pietroase, cu pietriş şi cu nisip. Staţiunile hoteliere sînt aşezate în general pe malul mării cu plaje intreţinute, in general pietroase sau cu pietriş, in timp ce plaje nisipoase sînt mai puţine. Racoarea pe plajă v-o ofera brazii, care sînt caracteristici pentru această parte a mediteranei. Unele plaje sînt dotate special cu oferte diferite, topogane pentru copii, terene de beachvolley, baruri şi restaurante lînga plajă. Exista intr-adevăr multe plaje, iar numeroasele insule şi golfurile lor ascund plaje încă nedescoperite, indepărtate de aglomeraţia turistică.

Oricine poate găsi plaja pe gustul sau, dar noi o să vă ajutăm şi o sa vă prezentăm unele dintre cele mai cunoscute plaje in categorii şi zone diferite:


Top 20 plaje
Top 5 Istria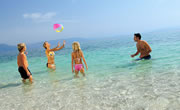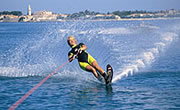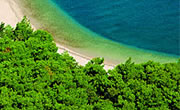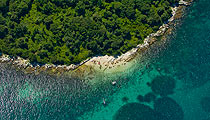 Sandy beach Bijeca in Medulin is recommended for families with small children.
Rabac, known as the "pearl of Kvarner" because of beautiful crystal clear sea and white pebble beaches.
Clean beaches and bays and numerous islands, as well as many sport facilities are a symbol of Porec.
Umag gives you a beautiful dynamic family or sport active vacation.
Best beaches are: Vrsar, Valkanela, Koversada.
Top 5 Kvarner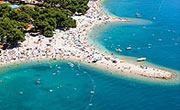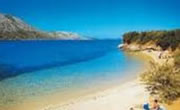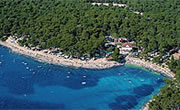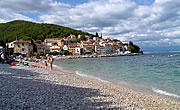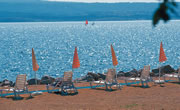 Baska offers you unique pebbled beaches.
Rajska plaza (Paradise beach) is one of Croatia best family beaches.
Vespera: located in a sunny bay, in harmony with the forest.
Two beautiful beaches in Moscenicka Draga are the main reason tourists return for many years.
Coast of Crikvenica offers 8 km of sandy and pebble beaches.
Top 5 North Dalmatia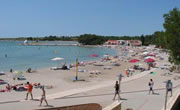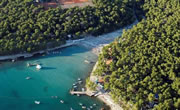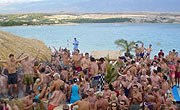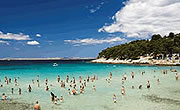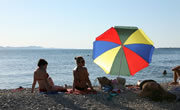 Zaton: The Blue Flag is arriving once again to Zaton beach.
Soline is located in the shade of a think pine wood, near a sandy and pebbled beach.
Zrće is the most beautiful and most attractive beach in Novalja. It is known world wide for its summer entertainment.
Slanica has an idyllic sandy beach.
Bibinje bays have beautiful and large beaches, and are among the most attractive parts of Bibinje tourist offer.
Top 5 South Dalmatia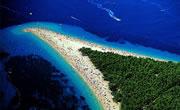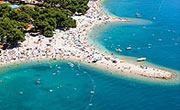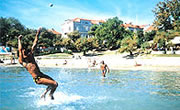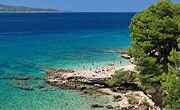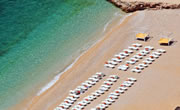 Zlatni Rat, a shape shifting beach, is one of the largest and most beautiful natural attractions of the Adriatic sea.
Makarska: a city known for sandy and pebbled beaches.
Bacvice beach is a cult playground for the game "Picigin", and the "World championship in Picigin" is held there yearly.
Pakleni: playful islands in a clear, azure sea, several beaches, and many hidden bays.
Always warm and clear sea, with a view on the open sea, city walls and the island Lokrum attract people from around the world to the beach Banje.