Recommended: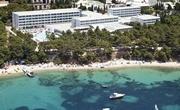 1. Hotel Bluesun Grand Hotel Elaphusa - Bol**** - this luxury hotel is caressed by the sun in the morning and the scent of the Mediterranean plants with the shade of secular pines during the day. A short walk takes you to the famous beach Zlatni rat, and crystal Adriatic sea invites you you to take a dive and feel refreshed.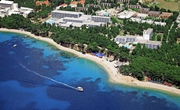 2. Hotel Bluesun Hotel Borak - Bol*** - Hotel Borak is hidden in the natural shade near the walking path that connects the most famous beach in Dalmatia - Zlatni rat with the picturesque Dalmatian town Bol. Hotel Borak offers a wide range of facilities that will please all of our guests on their Croatian vacation. It is close to the sea and to the beautiful island beaches, surrounded by pine-trees and decorative Mediterranean plants.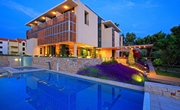 3. Hotel resort Velaris - Supetar*** - this resort consists of several buildings that contain spacious and comfortable hotel like rooms. Enjoy the beach that is only 30 meters away or the beautiful outdoor pool. This resort offers rooms both with three and four stars.