National park Brijuni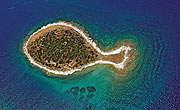 NP Brijuni - Veliki Brijun: The archipelagos, which is a National Park, is well known for its peculiarities: an olive tree from the IVth century, boulevard from 1905, the Safari Park, the Byzantium Castrum inhabited from the II century before Christ, the collection Tito on the Brijuni Islands, the archeology museum, and many, many other.
Venezia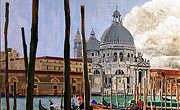 An exciting excursion, because a visit to a city with such an interesting and rich past, with the famous Ponte dei Sospiri, the Palazzo Ducale and the omnipresent gondolas, is something that everyone should experience.
National park Plitvice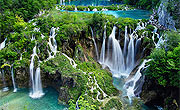 The visit to the National Park Plitvice Lakes will sure be an unforgettable experience, because of its beautiful nature, the many rumoring waterfalls and lakes and rich shadows of its mountain trees.
National park Plitvice
Istratour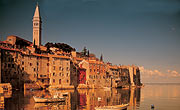 Just in one day You can visit the Istrian Peninsula and its beauties, its wonderful coast, its interesting inland. It is a proper reason for joining us on this journey.
Brijuni picknick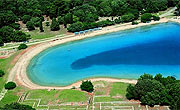 A unique opportunity to visit the otherwise closed Island of Mali Brijun, the second largest in the Brijuni National Park archipelagos. Your adventure starts with a panoramic boat ride in the company of our expert guide, who will introduce you to the Austrian Fort dating from the end of the 19th century. A visitor discovering the island will be rewarded with lunch in the cooling shade of century old pines. After a tasty meal, the islands numerous bays are at your disposal for a unique experience of your own private island.
Village party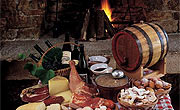 If you want to spend a wonderful evening, here's a marvellous opportunity. Join us on our popular excursion to a picturesque village in the heart of Istria. Share with us the warmth of true Istrian hospitality and traditional warm welcome. Relax and enjoy in real Istrian specialties, wine and folklore.
UNILINE offers their guest's services of bus transfers and all kinds of vehicles, as well. We can put our experienced tourist guides at your disposal to make your holiday unique and unforgettable.