Central Kvarner and the islands: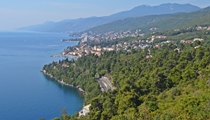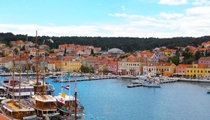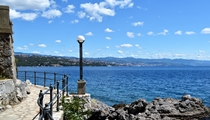 Rijeka is the biggest town in the Kvarner region. It is usually known as the industrial town but over the course of years it has steadily built its reputation as a tourist center. If you are planning to visit Rijeka, make sure you take a look at hotel Jadran***, hotel Neboder*** or hotel Continental*** as hotels you might want to stay in.

Few kilometers north from Rijeka lies a picturesque little town called Opatija. Smart Selection hotel Istra*** offers a great price to quality ration with a great location few meters from the sea. A hotel similar to this one is called Grand hotel Adriatic II*** with its adjacent hotel Grand hotel Adriatic I****. Especially attractive hotel is definitely Remisens Premium Grand Hotel Palace**** that offers a unique combination of past and present. Amadria Park Hotel Milenij***** offers only the best when it comes to accommodation and accompanying services/facilities.

Close to Opatija in a little village Ičići you will find the newly built Remisens hotel Giorgio II**** while neighboring town Lovran has three more hotels: hotel Lovran***, hotel Park****, and Smart Selection hotel Bristol****. South of Rijeka is home to a little town called Kraljevica. Next to it lies one of the most popular resorts of the region, tourist resort Uvala Scott**.

One of the best known tourist destinations of Kvarner is definitely Crikvenica that offers a wide selection of hotels, resorts and private apartments. The most popular hotel is Hotel Ad Turres*** with its Pavillions Ad Turres***. Both have been renovated in 2019. Great central location on the Crikvenica seafront makes Hotel International*** hard to miss while hotel Omorika**** pampers its guests with great service and a perfect location close to the beach. Tourist resort Kacjak** is located close to village Kacjak and is home to rooms and bungalows that can accommodate up to 4 people.

Popular town Selce is where few highly demanded hotels are located. Hotel Katarina**** lies on Selce sea front with two amazing outdoor pools. Somewhat smaller Hotel Marina**** offers the four-star service to its guests as well. Known for their affordable prices are definitely hotel Slaven*** and Pavillions Slaven****.
Suthern Kvarner: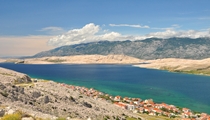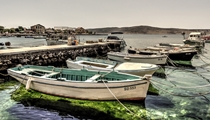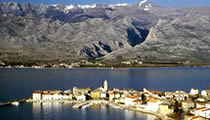 Velebit littoral is a region that spans from Novi Vinodolski and all the way south to the island of Pag. In between stands Senj, a small fishermen town known for strong northeastern wind Bura which is a common occurrence in Senj. FUN FACT: 45th parallel passes through Senj. Velebit mountain range has been under protection of UNESCO since 1978.

Novi Vinodolski is home to amazing resort Family apartments Novi**** which as the name suggests is most suitable for families who are looking for a four-star apartment resort in Kvarner. Close to it you fill find the luxurious The View Novi Spa Hotels & Resort*****, a five-star resort that offers only premium accommodation and facilities.