Recommended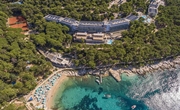 1. Hotel Aurora**** - Hotel Aurora on Mali Lošinj is located in the beautiful Sunny Bay, surrounded by the crystal blue sea and centuries old pine-wood mediterranean forest. Hotel is located only 50m away from the sea next to the sports facilities, and you will reach the centre of Mali Lošinj with an easy 20 minute stroll. Apart from the summer, Aurora is well known winter season hotel due to its amazing wellness facilities.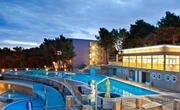 2. Family Hotel Vespera**** - located only 50m from the sea and nearly 2km from the town center hotel Vespera is a family type hotel which means that all accommodation units and accompanying facilities are made with families first in mind. Take your loved ones and book a stay at Vespera!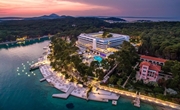 3. Hotel Bellevue***** - Hotel Bellevue is situated amidst the beautiful forest park and bay of Cikat on island Losinj, only 50 m from the sea and 1.5 km from the town center. If you want to enjoy what Lošinj has to offer while staying in a premium hotel, feel free to book your holidays in hotel Bellevue.