Recommended:
1. Tourist resort Jezera village - Apartments*** - lovely 3 star resort located close to village Jezera where you will find plenty of apartments, rooms and activities both for children and grown ups as well. Those who have already visited the resort specially love the location as Murter is connected to mainland via bridge which means you don't have to depend on ferries to reach the island.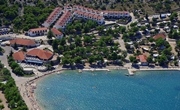 2. Tourist resort Jezera village - Rooms*** - within the resort you will also find hotel type rooms. Those who stay in the rooms have the same access to all resort facilities as people who choose to stay in apartments.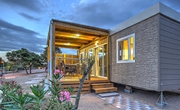 3. Camp Rehut*** - smaller camp with limited number of units is an ideal place to spend your holidays far from the big summer crowds. There you will find fully equipped luxurious mobile homes located close to some amazing beaches.