Recommended: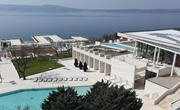 1. The View Novi Spa hotels & resorts***** - A unique luxury resort that combines the beauties of a crystal blue sea and untouched green plantlife with a wide selection of amenities and services that it offers to its guests. An ideal place to stay in if your are looking for a family vacation, a romantic weekend getaway, business trip or even active holidays. Discover what the best of the best looks like with Novi resort!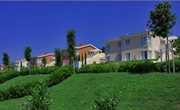 2. Family apartments Novi**** - Forget about stress while enjoying many unforgettable moments next to the gorgeous Adriatic sea on one of many pebbly beaches that are simply made for complete relaxation. These luxurious and fully equipped apartments will help you do just that. Half board and full board options available depending on time of the year (seasonality).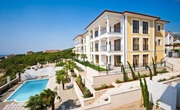 3. Apartments Poville I - In a village called Povile you will find apartmen building Poville that offer many various types of apartments that can accommodate up to 6 people. Enjoy swimming in the pool that is located right between the apartment building and the sea. Other apartment buildings are Povile II, Poville III and Poville IV.