Uniline - Croatian Incoming Touroperator
About us
UNILINE - Incoming Tour Operator has been operating successfully since 1996, offering accommodation, excursions, rent a car and many specialized programs in Istria, Kvarner and Dalmatia. We also have a Trade Department, known on the Croatian market for creating brands for major retailers. Our team of 150 experienced and highly professional employees and quality service we provide to our customers are the key to Uniline's noticeable position among the Croatian handling agencies. Uniline head office is based in Pula and our branch offices are in Pula, Medulin, Rovinj, Poreč, Rabac, Opatija, Zadar, Split, Dubrovnik, Zagreb, Ljubljana and Sarajevo. Uniline is your partner in Croatia!


UNILINE društvo s ograničenom odgovornošću za turizam, trgovinu, usluge i putnička agencija
Ulica Bože Gumpca 38
Pula, Grad Pula - Pola
Registrirano u: Trgovačkom sudu u Rijeci - stalna služba u Pazinu
MBS: 040048499
OIB: 74786390334
ID: HR-AB-52-040048499
Temeljni kapital: 17.240.000,00 kn
Predsjednik uprave: Boris Žgomba
Članovi uprave: Sandra Gobin, Edita Petaros, Sajto Salković - Prokurist
Banka: RAIFFEISEN BANK AUSTRIA d.d. Podružnica Pula, Ciscuttijeva 1, 52 100 Pula
Devizni račun: SWIFT: RZBHHR2X, IBAN HR3024840081500154861
Žiro račun: HR3124840081100646084

UnilineBrosura2018.pdf


Our offer
We specialize in designing offers for groups & individuals. Whether you need:
Programs for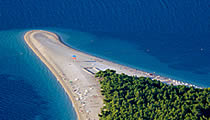 Services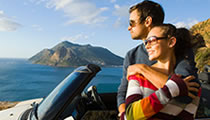 Excursii
Rent a car
Transfers
Airport assistance
Representative on the spot
About Croatia
Welcome to Croatia! Uniline makes it possible for you to get to know all parts of Croatia along with their beauties and richness, in an unforgettable way. Get to know Istria, Kvarner bay, Dalmatia and Continental Croatia with UNILINE.
Istria
Hire Yourself a piece of history in the largest Croatian peninsula – From village houses to palazzos, the Istrian peninsula is the new place to go for charming self-catering properties. With its lush green hills, fertile valleys and honey-coloured medieval hilltop towns, Istria is a real jewel of unspoiled nature.
Accommodation in Istria
Dalmatia
Dalmatia has much to offer with its beautiful beaches and picturesque islands. The cities of Zadar, Šibenik, Trogir, Split, Dubrovnik and other will take You back to ancient history. Dalmatia is known as the 'pearl of the Adriatic'.
Accommodation in Dalmatia
Kvarner
Kvarner, with its islands Cres, Losinj, Krk and Rab, is a region with diverse climate and vegetation. It is a combination of the islands', mountains', and mainland's architecture and culture that have developed throughout the last three centuries.
Accommodation in Kvarner
Central Croatia
Central Croatia's architecture was highly influenced by the baroque era, best seen in the rustic castles which are spread throughout the entire region. In Central Croatia is home to the country's capital city, Zagreb. Villages in Central Croatia are surrounded by vineyards and fields as well as historical castles previously inhabited by aristocrats.
Accommodation in Central Croatia