FESTIVALS ON ISLAND PAG (NOVALJA, ZRCE) - SUMMER 2016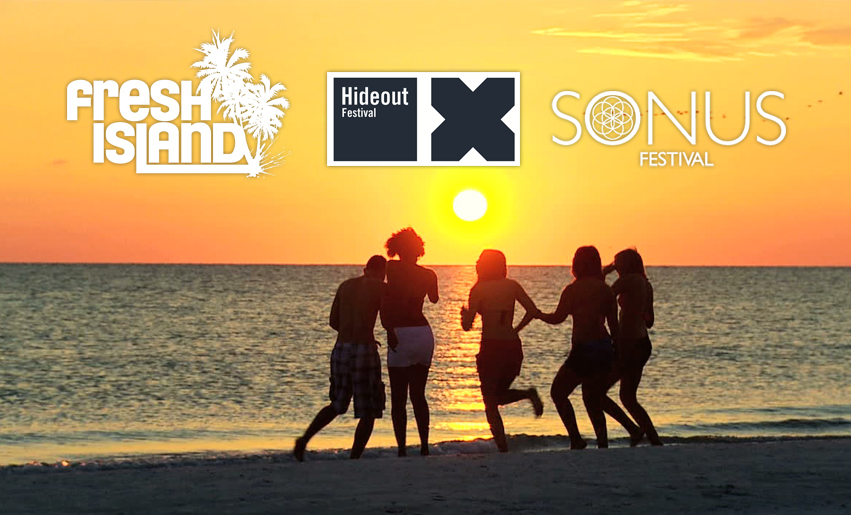 Another party season on beach Zrce is ahead of us! The electronic, hip hop and all other urban music all summer will make thousands tourists & visitors from around the world to dance and once again confirm Croatia as a top party destination.

We will recommend 3 most popular festivals on the island of Pag & help You with our great accommodation offer to have the maximum fun summer holidays!
---
HIDEOUT FESTIVAL 2016 (26th - 30th June)

Hideout Festival again this year "opens the door" to all other festivals and parties on the craziest island in Croatia - the island of Pag (Novalja) and the beach Zrce which has been a imperative for all fans of electronic beats and sounds.

The festival, which is annually growing in its popularity and in its organization, became one of the biggest summer entertainment! This year will not be missing the biggest names from the world of house all the way to various forms of techno, so audience can enjoy in the sets some of the greatest DJs: Jamie XX, Andy C, Adam Beyer, Dusky, Jooris Vorn, Steve Lawler and many other domestic and foreign artists.

Five days of excellent entertainment and atmosphere from 26th to 30th June on the incredible beach Zrce, numerous outdoor pools and hot parties on boats are just a small part of what the Hideout Festival offers!
Book your accommodation on the the island Pag in time and be part of the biggest Hideout Festival ever!
---
FRESH ISLAND FESTIVAL 2016 ( 12th - 15th July)

Fresh Island Festival 2016 in three days from 12th to 15th July will provide top notch entertainment and the best of hip-hop world music. Already from the first year of its existence, in 2012th, becomes a true urban & hip hop center so there is no doubt that the great party is ahead of You again this year!

Incredible headliners such as Chris Brown, Wiz Khalifa, Kehlani, Latin Prince, Tim Westwood and many other foreign artists on one of the best sounded stages of Club Papaya & Club Aquarius, this summer will delight all visitors and make everybody dance so prepare for hot performances and nights.

Parties on boats, by the pools and overlooking the beautiful sea, 24 hours a day awaits You and Your friends in Novalja, so ensure your accommodation on the time and let the wildest Fresh Island Festival begins!
---
SONUS FESTIVAL 2016 ( 21st - 25th August)

Sonus Festival as the last festival that takes place in Novalja from 21st to 25th August to all lovers of electronic music will offer enjoying in techno sounds 24/7 hours a day!

All three clubs at the beach Zrce, Papaya, Aquarious & Kalypso clubs will be a host to the phenomenal electro sounds and popular DJ names: Adam Beyer, Alexandra, Archie Hamilton, Azimute, Chris Liebing, Dubfire, Ida Engberg, Ricardo Villalobos, Valentino Kanzyani and other popular performers will afford all those who find themselves in Novaljia, unforgettable summer dance entertainment all day and night.

Make your reservation on time and be part of the madness on island Pag with Sonus Festival 2016!
---
For all requests and information feel free to contact us on info@uniline.hr ili pozivom na broj +385 52 495 144