Attractions in Pag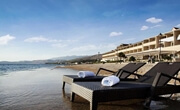 1. Hotel Pagus**** - In the city of Pag, on the island of the same name, is hotel Pagus. Hotel Pagus with its comfortable, air-conditioned rooms and its own beach, is ideal for pleasant family summer vacations. Restaurants here offer a rich assortment of gastronomic specialties, including famous cheese and lamb from the island, and its beautiful hand made lace.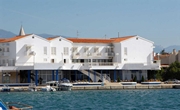 2. Hotel Loža Novalja** - is located in the very center of Novalja, directly on the seafront. Its central position is ideal to explore Novalja, visit the beaches and numerous restaurants and bars Novalja has to offer during summer.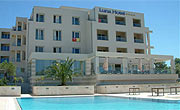 3. Hotel Luna Lun**** - Hotel Luna Pag was build in 2006/2007 and surrounded with Mediterranean vegetation only 20 m from the sea. Beach of the hotel is pebbled just 250 m from the hotel, and a rock beach is just 20 m away. Hotel Luna has 93 rooms (39 double rooms, 44 double rooms with help bed, 1 double room with 2 help beds, 4 family rooms, 3 apartments, 1 junior suite, 1 room for handicapped).