Attractions in Zagreb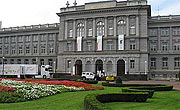 1. Mimara museum - The museum called the 'Art Collection of Ante and Wiltrud Topic Mimara' or, for short, the Mimara Museum is located in Zagreb, and was founded with a donation from Ante 'Mimara' Topic and opened to the public in 1987.
It is located in a neo-Renaissance palace from the end of the 19th century. The holdings comprise 3750 works of art of various techniques and materials, and different cultures and civilizations.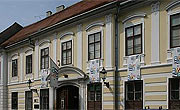 2. Croatian museum of naive art - This is considered the first museum of naive art in the world. The museum keeps works of Croatian naive expression of the 20th century. It is located in the 18th century Raffay Palace in the Upper Town.
The museum holdings consist of 1500 works of art - paintings, sculptures, drawings and prints, mainly by Croatian but also by other well-known world artists.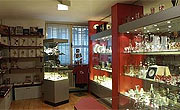 3. Museum of arts and crafts - The Museum of Arts and Crafts is located in Zagreb. It was founded in 1880, with the intention to protect works of art and craft against the new predominance of industrial products. With its 160,000 exhibits, the Museum is a national-level museum for artistic production and the history of material culture in Croatia.